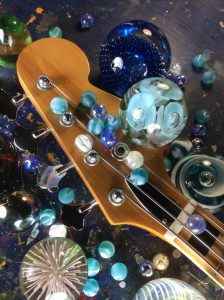 I've finished good drafts of the Three Legacy Novels outlined in the June 18 blog post. The question was: could I make the older manuscripts of Jump Grenade, Akard Drearstone, and Sortmind into fully modern, high quality expressions? Was there a karmic/fate reason for returning to their energies? If not, I knew I had to relegate their last versions to the desk drawer, along with clear and conscious reasons for my refusal to complete them.
I don't feel I've been looking backward out of fear that my well may have run dry, though I've seriously considered whether looking at older novels may imply that. But I truly don't feel I'm just trying to pad my writer's résumé with a bunch of trashy old stuff. For instance, I have lots of experimental novels and novellas I have no further interest in working on: Nova Scotia, The Fifty-First State of Consciousness, Zarreich, The Galaxies Groan Within, Parts I and II, Linstar, Notice and Dream Topology, the Holy Dark Ages, The Psychobeauty, The University of Mars. I suppose I could always change my mind about some of these but they call up no deep reverberations. They were either just practice or their themes have been better explored elsewhere. I can feel massive new writing clamoring for expression; I don't feel a further need to return to old stuff.
I wondered if I could publish all three legacy novels in 2017. I figured I probably did have time to at least get them into a more or less completed manuscript state–to do the real writing all three needed–but that finalizing them, doing the covers, publishing via Sortmind Press to whichever platforms I choose, then marketing the things, would involve toil and time pushing publication further out.