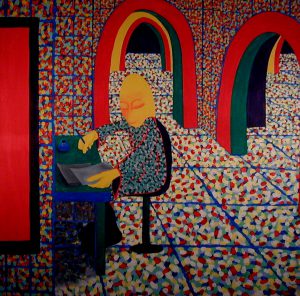 Recently an episode of relentless plowing through a novel I didn't really want to read sparked a happy realization.  I'm always open to abandoning a book I'm not enjoying–after all, there are millions of great books out there, so why waste your time on work that's not catching your interest or seems meaningless to you?  But in this case it was an indie title I'd agreed to review for marketing purposes, so I kept forcing myself on, to the point where I was just skimming the text, thoroughly disinterested.
Somehow I'd gotten about two-thirds of the way through the book, which wasn't self-published by the way, but came from a small press and was well-edited.  I just could not get any further, though all through the novel I'd been ransacking my stressed brain about positive statements I might dare make about this book.  It was an enormous relief to make the decision to stop.  Maybe it was just that I don't care for that particular sort of tale and others will enjoy it, but this book's story, characters and genre held no appeal despite my initial attempts to make excuses for them all.
I realized I couldn't give it a good review, in fact, the existential realization was that if I went ahead and tried, in the name of helping a fellow indie writer, I'd be invalidating the good reviews I've given to several other upcoming writers I've reviewed.  I'd hate to have a reader take my advice on one of those titles, then delve into this particular book thinking it had to be similarly high on my list.