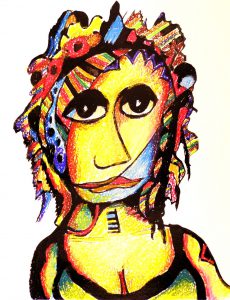 I haven't posted a blog entry since the North Texas Book Festival entry of April 7, an unnervingly long time to go dark.  However, the seed of darkness came the day of the April 9 festival itself; in order to pass the time between hordes of onlookers ignoring my Sortmind Press / Class Act Books / Double Dragon Publishing book display, I read my draft EPUB of the 2010 version of my novel Sortmind and, despite a longstanding vow to leave that novel in its current finished-but-unsatisfactory state, I was struck by a long-gestating vision of how I could reboot it.
I've liked that phrase "reboot the franchise" ever since hearing it applied to the newer Star Trek movies.  It implies vast structural overhaul and the will to interpret old verities with startling new insight.  It also implies being unhindered by ties to the past and allowing yourself to have fun.
The original Sortmind posited:
A public library-created Telepathic Database delivering the answer to any question in an instant, yet Mindwiping countless citizens in its quest to acquire endless, unfathomable data.
An absurd political war between one set of architecturally obsessed terrorists who seek to dynamite tiny triangles off every building in the city, and another group so committed to defending these triangles as spiritual necessities that they bring in tanks, helicopters, and armies of thugs for combat in the streets.
Amid this escalating chaos, a major focus on Oliver and Sam, two art institute students as they struggle to define themselves against their fathers, leaders of the reviled, fascist Citizens Against Triangles.
The concept of two opposing species of aliens on this planet–one trying to save humanity from extinction, the other merely wishing to track the progress of the coming apocalypse.