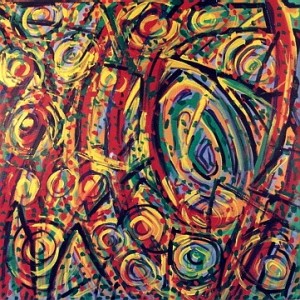 "There is a super colossal mess jungle going on.  It's my business to get involved with it, any way I can."
–from sophomore year at Rice University
I have a feeling that this blog will keep evolving as I do it, so I'm not trying to nail everything down at first.  I've scorned the word "blog," with its subtext of "blah blah blah," since I first heard it years ago.  It's as if "weblog" were deliberately designed to be shortened to a self-mocking form so that millions of human ego trips could more easily blossom into billions of self-absorbed "blogs."
However, I can't deny that I've seen some extremely good writing on blogs, and if you can get past the Tower of Babel shock at the seemingly infinite number of blaring voices, you can see numerous interesting forms and functions arising.  They can fulfill a purpose for the creator.  It just may turn out to be a different purpose that what you originally thought it might be.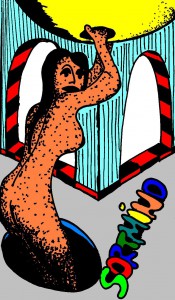 Blog.sortmind.com is the offspring of my web site sortmind.com, named after my novel Sortmind, which chronicles the Telepathic Database, urban architectural wars, and two sets of aliens with opposing ideas about how to deal with the human race.  "Sortmind" is the name of the program that runs the Telepathic Database.
Launched in 1999, sortmind.com evolved to be a repository of sample work I can show to friends, like-minded artists and writers, and to prospective publishers.  My original idea of it was "self expression" and "web presence" (a term we don't hear much anymore).  However, the "repository" aspect seemed to self-define itself over the next few years, and I was able to solidify my original goal around that concept.  Sortmind.com is supposed to be my useful tool, and I'm satisfied with this limited approach.  In addition, I long ago realized it's a sampling, and not any sort of full scale database of my work.  I keep it at a functional, probably late 90's level of links and organization.  I'm not here to showcase my HTML skills!
In contrast, a blog goes beyond "repository" and involves communication, opinions, feedback, and community.  The blog will definitely stretch my conceptions of what I do on the web.
I'm not sure how to define what the goal is or what sort of observations I might post.  I do have a large backlog of essays, which give me a hint of what I might be working on.  Even then, many of these essays are so focused on the mechanics of individual book projects that I don't know if they'd be interesting, to me or anyone else.
Some blog-type essays did appear on the original sortmind.com, such as The University of Mars background essay and the Zarreich introduction, and gave a hint of what sort of blog voice I might develop. (These essays were updated and moved to the blog in 2015.)
The best outcome I can think would be sample writing on various topics, clean, blunt, purposeful, interesting, which others can comment on or not.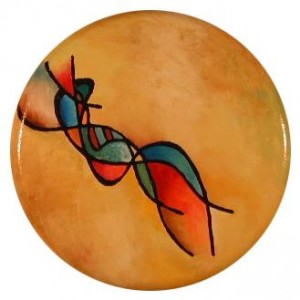 I'll also be showcasing my visual art.  I definitely see the writing side as primary, however.  In any case, I'll be writing about visual art–which is, by definition, more writing!  I still want to explore the visual energies, and I foresee new growth in that direction.  But somehow it will all be "literary."  Someday I'll try to explain what I mean by that.  Because obviously I'm not trying to illustrate my novels.
August 2010, with some link updating June 2015 and June 2019

All writing and images on this page copyright 2010 Michael D. Smith