Mitar, Rhea and Inhalant Abuse – from The Soul Institute
It hasn't quite sunk in yet that I've published a literary, adult novel. This is not to denigrate my Jack Commer science fiction novels or CommWealth, which is also a literary novel but borders the science fiction and dystopian genres. But I'm marveling that one doesn't have to stick to narrow genres in order to push some real expression into the world.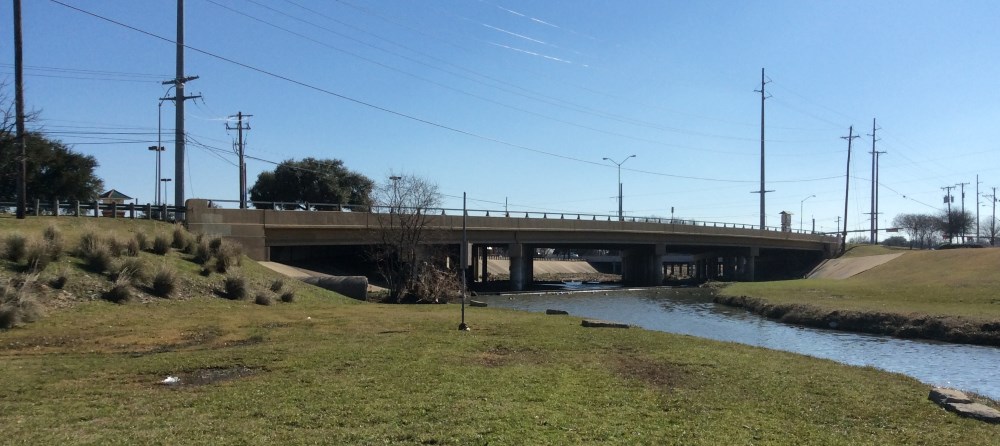 Years after finishing and then essentially abandoning the first version of The Soul Institute, because I assumed such a novel could never be published, I began running at a park bordering a creek and whenever I came up to the stream flowing under the overpass I thought of Khinwhoi Ookinga from The Soul Institute.  Khinwhoi had fled his parents and dropped out of junior high so he could spend his days inhaling carburetor cleaner in the town's storm sewer, and that overpass, which for some reason seemed an exact copy of where I'd envisioned him living in Draft 1, always made me feel that I ought to get back to finishing and publishing TSI, that I owed it to Khinwhoi and the rest of the Paint Sniffing Gang. Yet for years this dream seemed futile and whenever I ran towards that overpass I was running towards an impossibility. And though I'd think, Well, maybe someday … I never quite believed I'd tackle TSI again.
And now … abruptly … though after immense effort … there's an eBook and a hefty, glossy-covered paperback of The Soul Institute out there. I don't know what to make of it.
I also don't know why I've never acknowledged that one of the major seeds of The Soul Institute was a newspaper account from sometime in the early 90's about gangs of preteen kids living in storm sewers in Juarez and ruining their minds inhaling spray paint or whatever hydrocarbon products they could find. I still have the clipping though it's buried in a box somewhere along with 2,700 pages of notes for the novel.
Inhalant abuse was an area of the book I did not write from experience. My familiarity with it paralleled Mitar's in that he confesses that he'd "felt funny" after building a model of a Japanese World War II fighter plane "without adequate ventilation," as he put it. Then there was senior year at Rice when I decided to tape newspapers all across the walls of my Houston apartment so I could spray light blue paint over my six-foot-tall sculpture of cotton and wood. Hours later, running out of the cans and needing more, I drove down Bellaire in the night, towards a distant Eckerd's I knew carried the stuff … I was in a fugue state, definitely with no adequate ventilation … and with no desire to repeat the experience.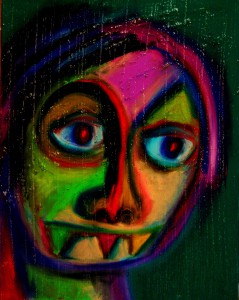 In any case I was appalled by concept of life-destroying inhalant abuse among the kids in Juarez, and confined any further research to reading books and articles on the subject. We're talking serious brain damage here. And yes, heart attack is one possible side effect of the high. From the novel:
To test his suspicions, Mitar sniffed a clear little glob of glue. God, it smelled good–and deadly! He'd vowed never to let that happen again. And here Mr. Connor was confirming that airplane glue, and benzene, and all sorts of paint, were truly dangerous chemicals that got you high simply by physically eating away your brain cells, your lung cells, anything they could get their hands on.
So fourteen-year-old Mitar Curtal Burlcron, JFK Assassination Librarian at the Glouair Library, son of Soul Institute Director Alfred Burlcron, ninth grader at Faller Junior High and derided by his peers as the Lonely Lunch Boy, is taken in by the gang as a full-fledged Paint Snigger. There he gets to know fourteen-year-old Rhea Secovenge and they eventually steal her father's Cadillac and flee to Mexico. From the novel:
Now Mitar thought about something Rhea said on the drive down in the Cadillac.
That the entire evolution of the human race had been to produce people driving in cars on the highway. That this was the perfect metaphor for all human existence, from Australian aborigines to Vatican bishops to urban Chicagoans. It was the ultimate expressive artwork: the isolated human soul, encased in a car body, hurtling down the hard, unforgiving road to unknown destinations. Playing head games with all other drivers, bashing into them and traumatizing them.
Rhea's words had dented Mitar's initial mood of romantic escape. Was she saying she and Mitar were two cars that happened to have collided? For the first time Mitar suspected she might be as seriously screwed up as he was.
Then Mitar had asked her: so, if the entirety of human evolution had produced this metaphor that explained everything, what now?
"Then it's over," Rhea said. "God can ring down the curtain on everything now. We've made the perfect artwork. Nothing more needs to be said or done."
But now Mitar wondered in the chilly sleeping bag night: that couldn't be right, could it? Wasn't there much more to do? Weren't he and Rhea coming home to prove that? It seemed that themes were growing, themes Mitar had never suspected existed, themes so large they could not fit into his head. Hell, they couldn't even fit into one lifetime. They implied the existence of billions of lifetimes. Because they were billions of miles wide. No one could master them. But everyone had to, because they were so beautiful and compelling. And one day everyone would. Even Danno Gulfo would. No matter how much eternity that took.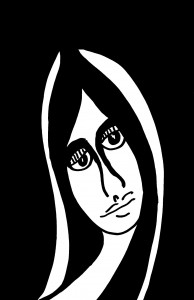 Rhea Secovenge, eighth grader at Faller Junior High, writes poetry. Her mother is a Daughter of the Republic of Texas, and thus so is Rhea herself. But Rhea has also been huffing spray paint with the Paint Sniggers for months. From the novel:
Mitar turned to Rhea. "So what was your initiation?"
Rhea grimaced. "Oooh … God, it had to be the most embarrassing thing I ever did." Everyone heard the question. Comrades crossing the emptiness, the seven were ready for a tale.
"I was talking about my mom one day, how uptight she is," Rhea went on. "I mean, she's really probably the most repressed woman on the planet. And Angent picked up on that. And you know about my father–"
Mitar shook his head. "No, I don't really."
"Jesus Christ," Tunn said, "you really don't know who her dad is?"
"Well, no …"
Rhea rolled her eyes. "Really?"
"You seriously don't know her dad is the mayor of Linstar?" Tunn said.
"Really?"
"And her mom is president of the DRT chapter here. They all go to my church."
"Except me," Rhea said. "I don't go to church."
"What–what's a DRT?" Mitar said.
"Daughters of the Republic of Texas. It's like an exclusive club. You're in if you can trace your ancestry back to someone who founded Texas, or fought in the Revolution, or something." She thought a while. "Actually, I'm a Daughter of the Republic of Texas too!"
"Wow … I … I didn't know …"
Mitar had just raided the Glouair Library with the mayor of Linstar's daughter! A Daughter of the Republic of Texas!
"The Secovenges are the fuckin' high society of Linstar," Tunn went on. "I bet you didn't know we had a debutante in the Paint Sniggers, Lonely Lunch Boy."
copyright 2016 by Michael D. Smith
TSI – Amazon Kindle eBook
TSI – Amazon paperback
TSI – Barnes and Noble EPUB
TSI – Smashwords in numerous e-formats
TSI – Background