A New Review of The Martian Marauders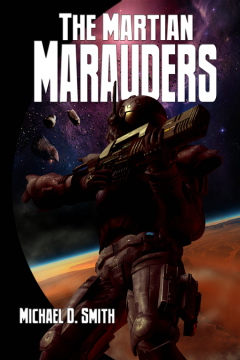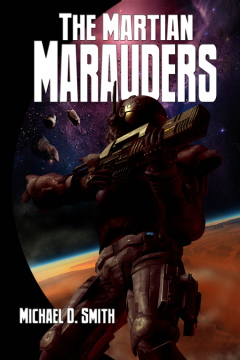 F. T. McKinstry, Double Dragon author of The Hunter's Rede and The Gray Isles, has posted a review of The Martian Marauders, which begins:
This story opens up with a startling image of men in a spacecraft looking down on the smoking remains of the Himalayas. These men are human, and numb — because they just dropped the bomb that destroyed their homeworld. Under orders, of course. Jack Commer and his three younger brothers are treated as heroes, or at least formidable warriors, for having done such a thing. But they don't feel like heroes. They have issues. And when they discover that their fight is far from over, we get to see what they're really made of.
The rest of the review can be found on The Martian Marauders Goodreads page.  It's also been posted to amazon.com and barnesandnoble.com.
It's a new experience for me to get this sort of feedback and to see the novel from a point of view I hadn't really considered myself.  In fact I was startled and pleased by the description of my own book.  I'm especially enamored of the lines later in the review describing Captain Jack Commer:
For he is not a perfect hero.  He melts down, makes crazy decisions and throws his weight around with love and hate until it seems certain he'll doom everything.  But somehow, his charming histrionics open paths that would have remained closed had he not punched a hole in the sky.
I sort of knew that myself, but then again …
copyright 2012 by Michael D. Smith