The Akard Drearstone Mass Market Paperback: A Photo Essay
It arrived in the mail the other day and once again, a cinder block falls on Akard Drearstone's head and leads to an alternate 1975 history of rock music as seen through the eyes of a twelve-year-old girl.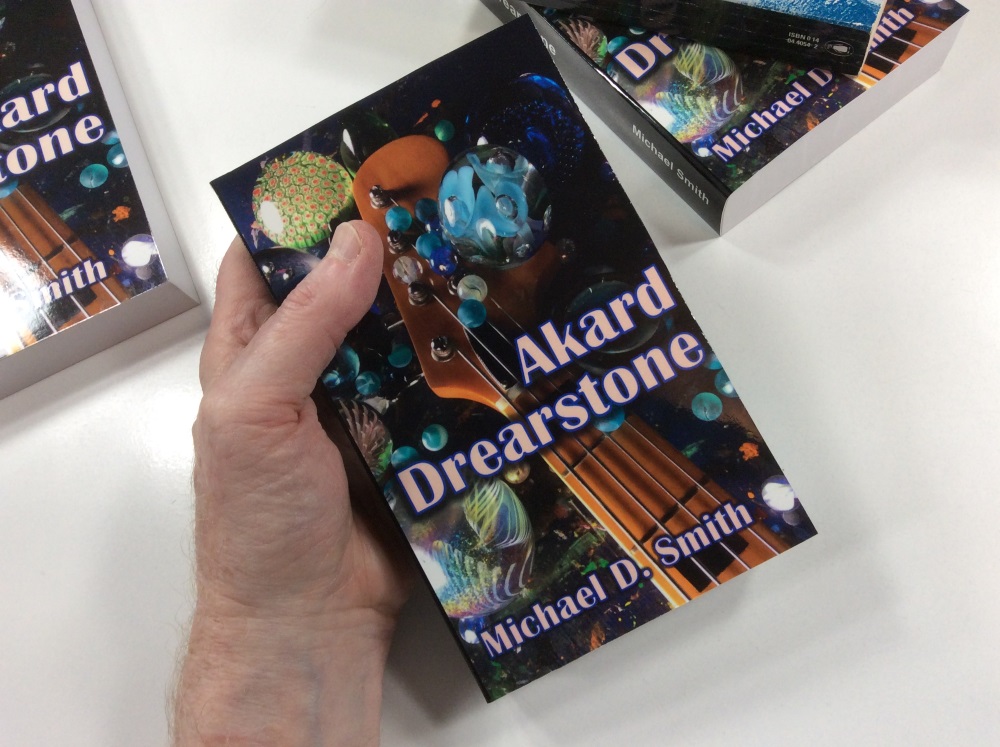 Regular 6" x 9" trade paperback, print-on-demand editions are beautiful objects, and give concrete substance to the eBook creations of indie writers, but I've also always wanted to see my works in mass market (sometimes called pocketbook) format.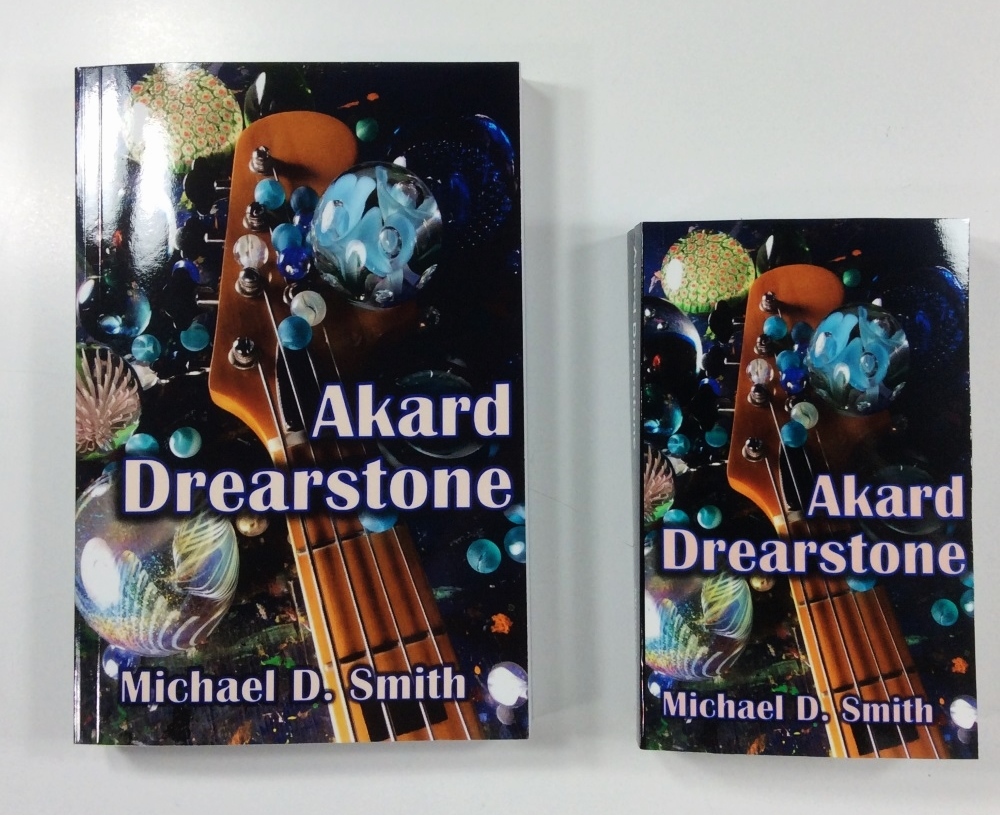 I grew up reading mass market paperbacks and the decades-long cycle of Akard Drearstone's creation has found a satisfying resolution in the production of this small art piece.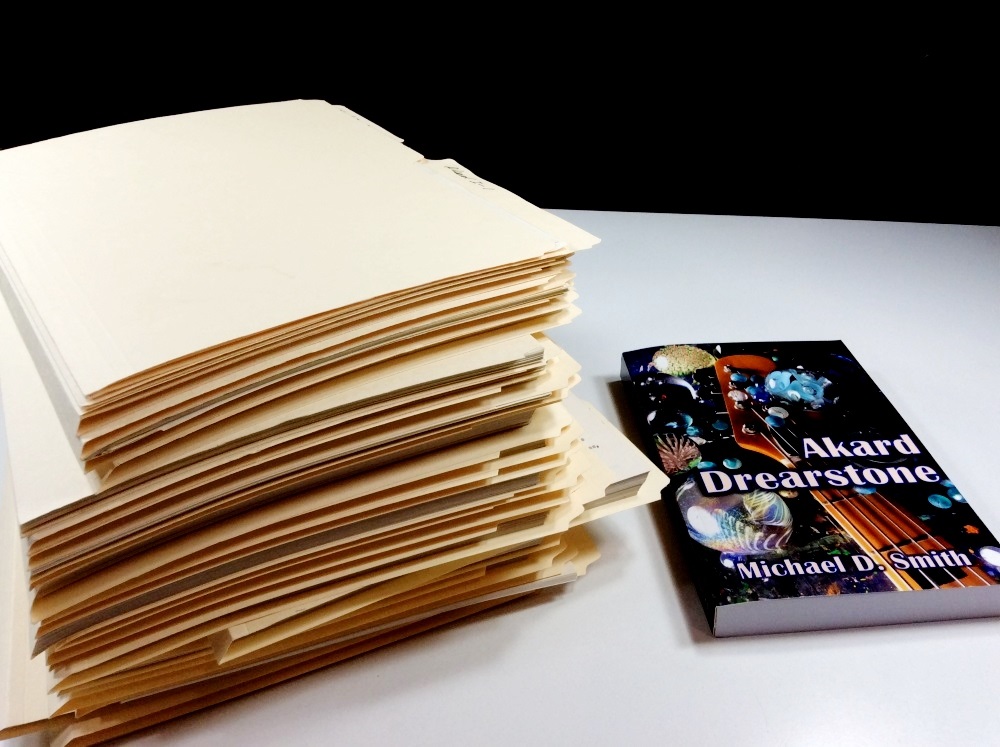 Lulu.com is the only site I've seen so far that allows one to offer a mass market POD. Thus:
http://www.lulu.com/shop/michael-smith/akard-drearstone/paperback/product-23413912.html
Not good marketing strategy to bury the sale link so far down in a blog post, eh? Or to leave it in URL gobbledygook instead of Akard Drearstone mass market paperback. What do you think?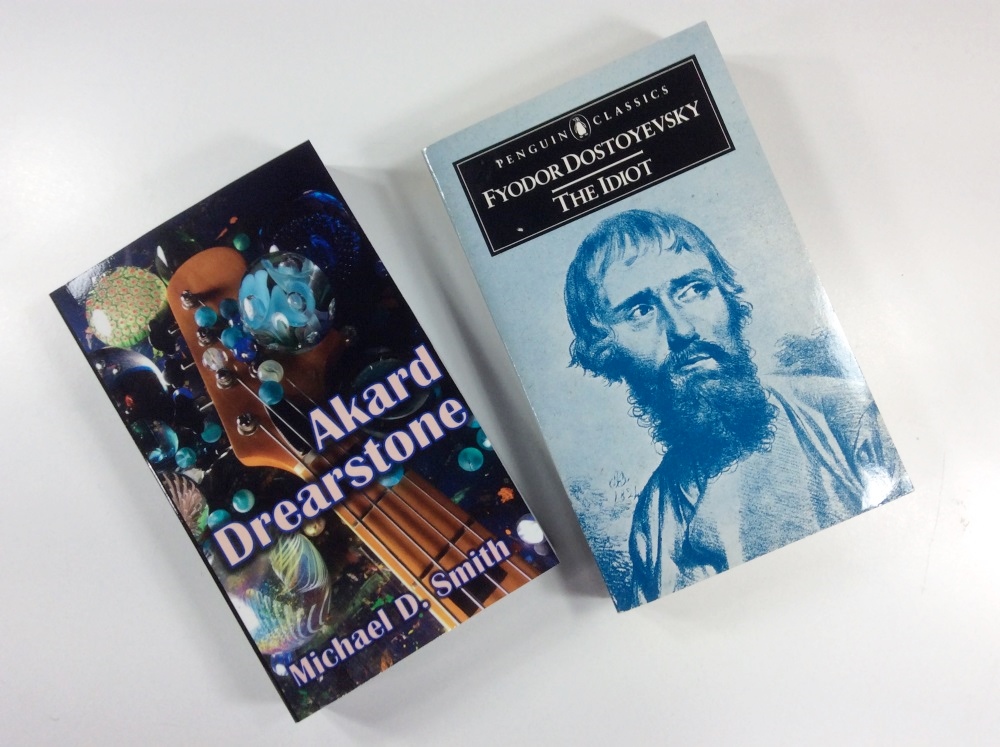 $9.99 at lulu.com, 546 pages, 4.25" x 6.88". Here is Akard Drearstone posing with one of my all-time favorite mass market paperbacks with its own spot-on cover. This edition of The Idiot has been around since at least 1971.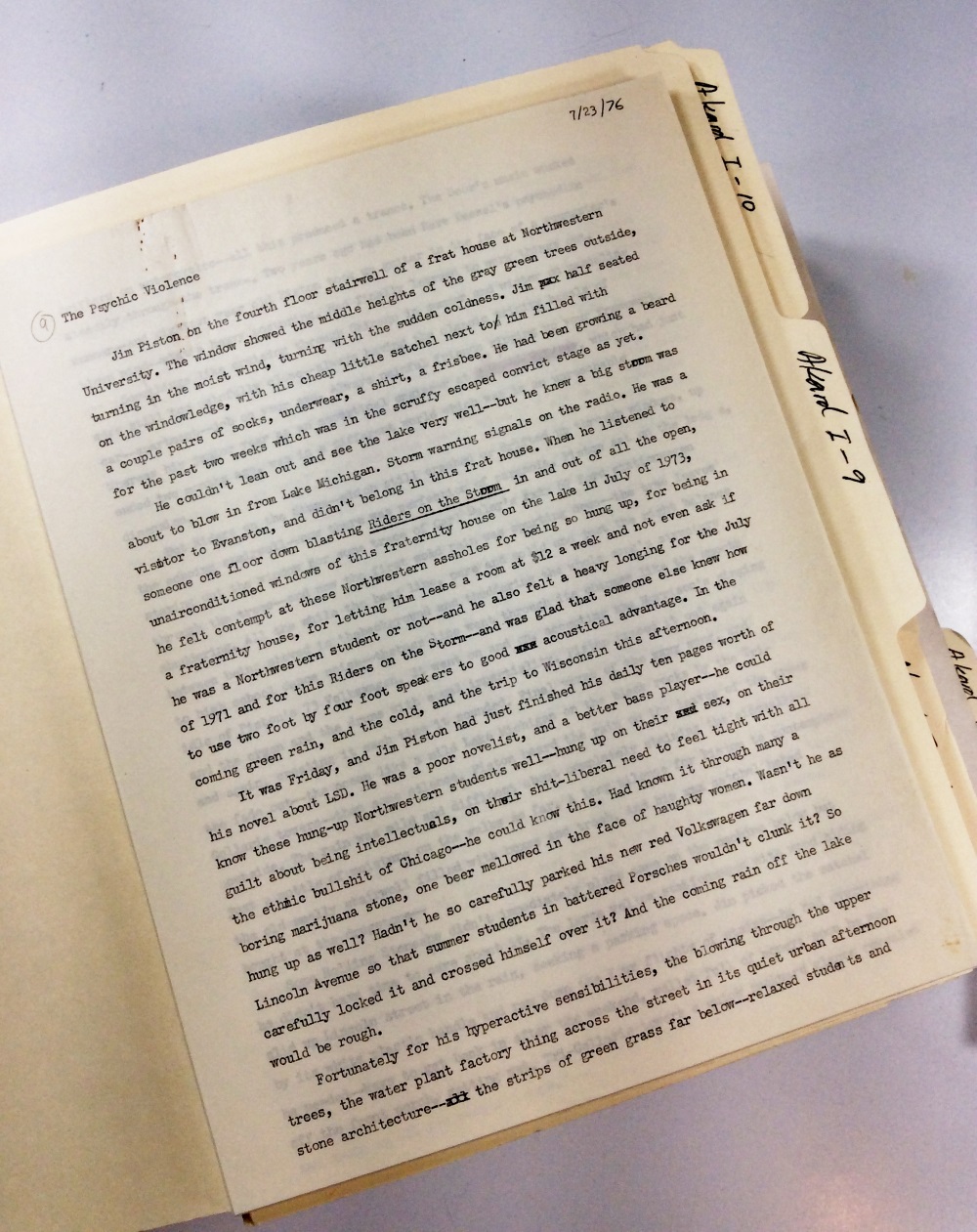 A blog post about the endless karmic circle of Akard wouldn't be complete without a glimpse of rough draft banged out on my 1940's Royal Portable Deluxe. Chapter Nine, like 80% of the rough draft, never found its way into the 2017 novel.
At their commune north of Austin, Texas in May 1975 the four members of the Akard Drearstone Group begin to feel the onslaught of national fame as twelve-year-old Jan Pace, daughter of a commune couple, falls in love with narcissistic, paranoid bassist Jim Piston. Lead guitarist Akard Drearstone invites country musician Bill Dunn to play rhythm on the group's psychedelic masterpiece, "Overturned Runway," but narcs raid their concert, kidnap Dunn, and kill him. On his wedding night, contemplating the dissolution of his hours-long marriage to Exponentialist philosopher Michelle Morgan, the group's manager Harray Andreall finds a dead body packed in ice on the second floor of the barn. Though he tries to convince the sullen members of the group that their musical experiment is worth continuing, Harray's boss has been arrested on murder charges, the record company is near collapse, and Harray is dumbfounded to discover another killing perpetuated by a second band he manages.
copyright 2017 by Michael D. Smith