Jump Grenade is Published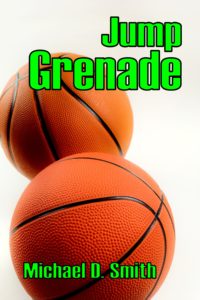 Billy Bolamme, psychopathic Junior Dropout Basketball League star, joins shamanic forces with Guenevere "Universe" Ryder, fellow high school dropout, art gallery receptionist, and unwitting accomplice to thirty thousand murders. Berserk at missing his five hundredth point in a row, Billy kills a taunting radio announcer with hand grenades, then blows up an entire sports arena to erase all witnesses to his crime. From here on out his fame and luck can only grow.
Is this really any sort of sports fiction? Black humor? Absurdist farce? I think the book points to the Other World and karma. Human beings do anything to reinforce their ego and their winnings, but the hurt they cause must eventually be accounted for. Over the eons.
Sortmind Press has published the Kindle eBook, with paperback to follow shortly.
Characters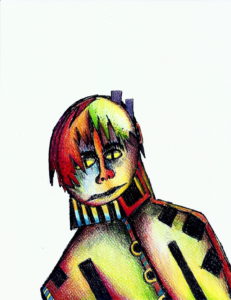 Billy Bolamme, sixteen year-old wunderkind of the Junior Dropout Basketball League, a shamanic force of death and destruction who changes his name to Ocean Singe Horror on an LSD trip during a basketball game
Guenevere "Universe" Ryder, art gallery receptionist, Billy's sixteen-year-old girlfriend, and unwitting accomplice in thirty thousand murders
Hiram Pebley Bolamme, Billy's father, coach and owner of the Bolammes basketball team, an ineffectual, dreamy art gallery owner as well as a wealthy do-gooder who started the Junior Dropout Basketball League with his wife Madeline
Dan Ryder, Bolammes regular announcer, Universe's father, and the man who must finally summon the courage to confront Billy
Frank Chester, former Bolammes player and now Bolammes co-announcer
Madeline Bolamme, Billy's mother and the director of the Bolamme Center for Hurt Feelings
Mongar Frederick, detective with the Plattville Homicide Bureau
Emala Ryder, Universe's mother and dean of the Billy State University School of Library Science
Jonathan Mueller, surviving witness of the Baltimore disaster who dies after giving testimony about Billy's involvement
copyright 2019 by Michael D. Smith