Shackism v. Sortmind, Part Three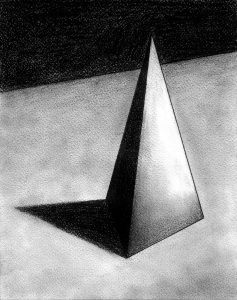 The reader of the previous two blog posts must suspect that I've been building to some manifestation of Shackism v. Sortmind in my current life.
So I finally acknowledge a buried concept lurking for several years: the idiotic notion that I might only have one big novel left in me, one intended to sum up and justify my entire existence in suitably solemn tones, and that I must drop dead after finishing such a perfect expression.
God, that is stupid. An artistic poverty mentality, art gasping its last breaths in a long-term care facility, pitied by all. I am here to keep growing, keep discovering, keep expressing. There is no Final Stuff to sum up.
Thank you Mike of June 1971, and Mikes that followed, for reminding me about Shackism versus Sortmind. I'm a Shackist, here to work at each little aspect that comes along. No final Sortmind synthesis is needed. No life project or bucket list, no thematic or philosophical novel is called for. If I come up with interesting ideas as I keep exploring, they'll just occupy appropriate spaces in the story. There is so much new energy here.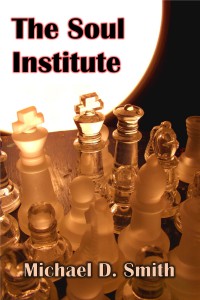 Yes, I want a long, evocative, expressive novel, but I can't rehash the ones I've already done. I've caught myself unconsciously repeating myself, such as in my 2002 notes for another big novel that I finally realized would become a thoroughly dull ripoff of my flagship novel The Soul Institute.
For a couple years I've been compiling new novel notes, but though I enjoyed lifting some of them for Jack Commer Seven, Balloon Ship Armageddon, these notes have mostly adhered to Big Philosophical Summing Up consciousness, and have seemed grim and unwritable. They follow a somewhat amusing pattern in my note-making of positing a couple opening chapters with interesting action, and after that all is vague and boring.
I can admit that right now I don't have any interesting characters. I don't have a What If. But that's got to be okay. I seem to have grasped the cork in the mind bottle that's prevented me from really cutting loose.
Related to all the above is coming to the end of a long period of looking backwards. I date it as starting from a November 2006 evening rereading of what I thought was my glorious HTML version of Nonprofit Ladies, then gagging at its vulgarity and its unconsciousness. The shame I felt about that book led to a great revision into Nonprofit Chronowar, the unfolding of four more Jack Commer novels, and successful revisions of Akard Drearstone, Sortmind, and The Soul Institute.
Ba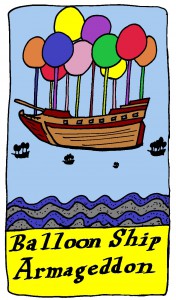 lloon Ship Armageddon as the last Commer novel dovetails with the end of looking backwards, though eighty pages cut from BSA Draft 1 could theoretically be a basis for a Jack Commer Eight. But if that ever comes about, it will be quite new.
The other recent theme is that so far publication from commercial publishers hasn't led to sales/success/influence, and then again, neither has self-publishing. But now I'm not even sure what counts as a success. Have I ever been truly ready to have an influence or make a real contribution? My ego no longer seems to be in the way, and I do feel I've put some worthwhile stuff out there. If anything, The Soul Institute is out there.
Disparate themes seem to be tying together. That is intriguing.
copyright 2019 by Michael D. Smith