Collapse and Delusion in Paperback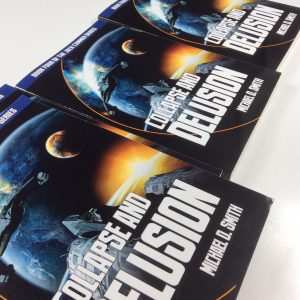 Jack Commer gets a close look at the disintegration of the Alpha Centaurian Empire in the aftermath of its lost war with the United System Space Force, as well as a devastating surprise from his estranged son Jonathan James, a child survivor of an abduction by Alpha Centaurian security forces. The book picks up from the last 2033 scene of Book Three, Nonprofit Chronowar, and takes us to 2075, where all the main characters are still in action, thanks to new rejuvenation techniques.
Collapse and Delusion, Book Four of the Jack Commer, Supreme Commander science fiction series, is now available in paperback from Amazon and Barnes and Noble.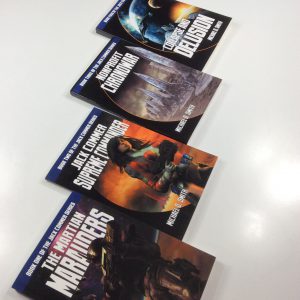 I'm still in awe of publisher Deron Douglas' excellent cover. The repeated motif of circles and planets is mesmerizing. Here are the four books in the series:
copyright 2016 by Michael D. Smith