Publication of The SolGrid Rebellion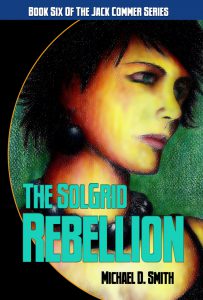 The SolGrid Rebellion, Book Six of my Jack Commer, Supreme Commander science fiction series, has just been released by Double Dragon Publishing, with my colored pencil drawing of Jackie Vespertine, one of the rebels and a main character, as the cover.  So far the book is up on Amazon (Kindle format), Kobo (EPUB format) and its Double Dragon page.  It'll eventually get to Barnes and Noble, iTunes, and other online venues, and a paperback edition on Amazon is also forthcoming.
Publication comes just as I'm underway on Draft 1 of the seventh book of the series, titled (at least for now) Balloon Ship Armageddon.  The character interviews for a Jack Commer Seven in recent blog entries have been instrumental in getting this book moving.  I've also decided that this seventh book will conclude the series … unless I change my mind someday.  But it's time to move onto some new work.
In Book Six, the Sol system has recently adopted the SolGrid telepathic network designed by former United System Space Force officer Patrick James, but it's incomplete and buggy, and Jack Commer's charismatic but troubled son Jonathan James decides to wage war against what he considers brainwashing. In the spring of 2076 he recruits an ensemble of cohorts including his lover Suzette Borman, a hard-bitten nightclub owner who's been rejuvenated to look nineteen; Patrick's girlfriend Jackie Vespertine, emissary to aliens in the Iota Persei system; Pat's SolGrid partner Sanders Hirte, a former bar bouncer; and Jonathan James' dog Trotter, bonded to him years ago in Alpha Centauri as warrior brother.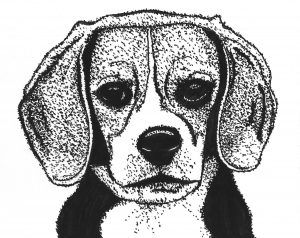 Smitten with the voluptuous Suzette and finally admitting that his dysfunctional SolGrid is paralyzing Sol culture, Pat accepts a place in the Rebellion. But he's stunned when Jonathan James storms an orbiting museum and not only steals Typhoon II, Jack Commer's ancient 2030's spaceship, but also kidnaps Z'B, Emperor of the Martians. As Jack pursues Jonathan James he begins to understand that his son's pirate crew is staging an armed rebellion against Sol.
copyright 2018 by Michael D. Smith