Try to Give Something Back as Well (or, The Martian Marauders on Sale through Sept. 2)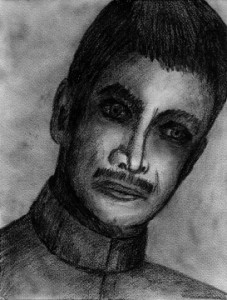 Writers are told to self-promote everywhere but it's beginning to seem as if folks are pulling into your driveway at 3 AM and blowing their horn
MEEEEEEEEEEEEEEEEEEEEEEEEEEEEEEEEEE!
then charging off to blare some other victim down the street.
At least they should bring some donuts when they do that.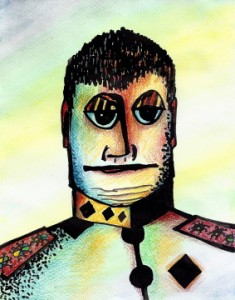 So my concept of donuts is tossing in several decorative images of characters from The Martian Marauders as I sneak across the concept that its eBook (Kindle) format is on sale for $2.99 at Amazon through September 2nd.
The Martian Marauders, which has a very strange history in my writing life, deals with the horrors of a Final War in 2033, the resulting evacuation of Earth, an unexpected conflict with native Martian terrorists, and whether eldest brother Jack of four Commer brothers is really fit to lead the United System Space Force. I've recently drawn some fifty characters, both major and minor, from the Jack Commer, Supreme Commander series. Rendering these characters, including some minor ones, has actually pushed the series in new directions.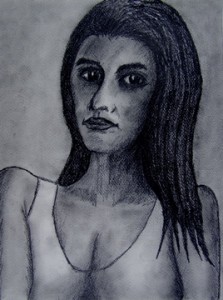 For instance, spurred by what needs to happen when Jack and Amav's insolent, ego-tripping son Jonathan James runs off with Suzette Borman, a minor character in Book 5 and the wife of a United System senator, I'm now working on Book 6, with working title Commer of the Rebellion. Much of the novel didn't jell until I'd drawn Suzette, a fortyish, hard-bitten co-owner of a nightclub who's been rejuvenated to look nineteen. I also happened to notice this time that I couldn't feel much focus for starting the novel until I gave it a working title; "JC6" is really kind of boring.
The existing books in the series, published (or soon to be) by Double Dragon Publishing, are: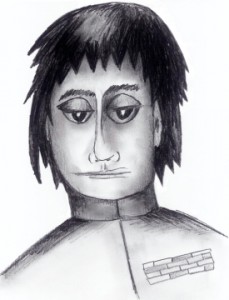 1. The Martian Marauders (2012)
After the evacuation of the Earth's population to Mars, Typhoon I Captain Jack Commer fights native Martians led by their traitorous new human Emperor.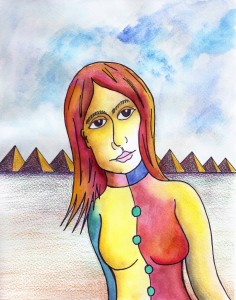 2. Jack Commer, Supreme Commander (2012)
Newly-promoted Jack Commer brings poor negotiating skills to the war with the fascist Alpha Centaurian Empire.
3. Nonprofit Chronowar (2013)
Jack's younger brother Joe time travels from 2036 to lecture complacent nonprofit ladies about the coming destruction of the planet.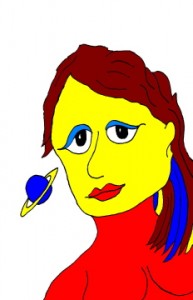 4. Collapse and Delusion (forthcoming)
Jack and his wife Amav journey to the paradise planet Andertwin for a painful visit with their reclusive son Jonathan James, author of a bestselling novel about the collapse of the Centaurian empire.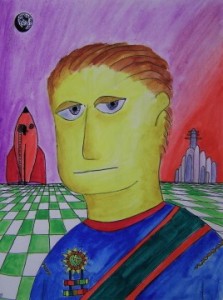 5. The Wounded Frontier (forthcoming)
Jack pushes for exploration far beyond Sol in the untested Typhoon V when a star thirty-four light years away abruptly vanishes, leaving the infrared signature of a Dyson sphere apparently built within one week.
More Jack Commer Character Images
Copyright 2014 Michael D. Smith