Who is Jack Commer, Supreme Commander?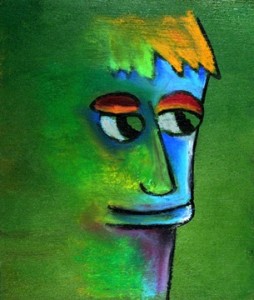 With the shocking suicide of the Typhoon I, the most powerful military spaceship ever built, the four Commer brothers are reduced to two.  After the horrors of the Final War, the evacuation of Earth, and an unexpected conflict with native Martian terrorists, is eldest brother Jack really fit to lead the United System Space Force?  Yet despite stress bordering on hysteria he always seems to come up with the proper solution.  Shy with women but easy with command as opposed to his passionate, guilt-ridden brother Joe, when promoted to Supreme Commander Jack passes over numerous ambitious admirals and holds onto power for decades with the newest rejuvenation technology.  But has he ever really recovered from the responsibility of overseeing forty years of futile time war with the Alpha Centaurians?
from Book One, The Martian Marauders:
"Did you find all that in the Martians' minds as well?" Jack snapped.
"Yeah, Jack, I had to look, after all …"
"Yeah, you had to look." Of course his brother would have taken the opportunity to explore all the back corridors of the Martian mind while Jack hung at the vent and contemplated the complexities of Martian language and Amplified Thought. In fact, it was probably because Joe was so intent on Martian sexual practice that he'd knocked the stupid grating onto the Council floor in the first place. Damn it all! It was just like Joe.
His younger brother dated scores of girls in all the colonies, on the barren asteroids and the surviving moons of the major planets. Joe knew all about girls, and women, and the difference between them. And he'd sit in the copilot seat on those Typhoon missions and crack insipid off-color jokes for hours. The old adage, "Those who talk about it, don't do it," apparently didn't apply to Joe. He talked and did, and talked and did. Occasionally he'd get semi-seriously caught up in an affair at some outpost–Lucia from Ganymede was the last big one Jack recalled–and be moody and silent for a few weeks, but soon he'd shrug it off, contact one of his numerous girlfriends, and the putrid sex jokes would crank up again.
Was Joe one hundred percent devoted to duty? It wasn't just the sex talk that bothered him–every once in a while Joe would burst out with some enormous emotion that embarrassed every crewman on board, like declaring the Earth was a death trip and he was glad to have left it behind. Sure, sometimes it turned out that Joe had broken a lot of buried tension with that sort of wild remark–McNarri once said Joe was the unofficial spokesman for the group's emotions. But what the hell did that mean? In any case, how could Joe indulge in all these emotions and sexual escapades and still focus on the job of copiloting the most deadly spaceship ever made?
Sure, men had feelings. But wallowing in them like that? All that talk about women's breasts and asses and clitorises, those crude jibes about every female body he saw?
Jack didn't talk. And he didn't do. He never had. Well, at least he wasn't a virgin anymore–that curse had followed him up through last year, at age twenty-nine. The cleaning lady at USSF HQ on Titan … blowsy, big-boobed, and drunk, she'd followed him to his room, asking what he might need …
That had been the last day of May 2033, over a year ago. Jack later attributed the whole disaster to his tension about the upcoming first test of the Xon bomb. In fact, they'd gone to Titan to retrieve some new components for the bomb. The cleaning lady had been there, Joe and the boys were off by themselves getting drunk …
The cleaning lady hadn't stayed long. When she strapped herself back into her stiff blue custodial uniform she'd told him the whole thing had been worthless, that he hadn't done a thing for her, that he was worse than her emotionally crippled husband. Jack tuned her out. What did he care what she thought? Basically he was relieved he'd been able to perform the required docking operations.
He'd almost gone down to the hotel bar to boast to Joe and the others that he was no longer a virgin, but instead he wound up getting drunk by himself, alone in his room, drowning in shock and shame. He'd probably only thought about the whole situation four times since. He couldn't remember the woman's name, only that her name tag began with "Eso." Somehow he'd tagged her as "Mrs. Esophagus," and he'd never been able to shake off that name.
Joe knew Jack had never had a serious date in his life, but they never spoke of it, and Joe never backed off the sexual gibes.
And if Jack were to admit he was becoming more and more despondent, well, what good did that emotion do him or anyone else? He was the captain, after all. For six years he'd been responsible for the development of the Typhoon series. With General Scott he'd helped organize the evacuation of the Earth's population to Mars. And he'd commanded the spaceship that won the Final War. What an impressive résumé.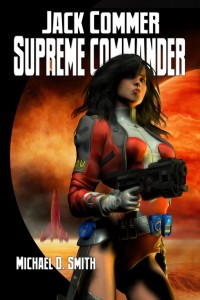 Yet the captain was desperate. Admit it! That's what all the bestsellers said, wasn't it? Admit those feelings? Sure, he'd read the bestsellers. Secretly, on his own USSF Comm, no printed copy for Joe to discover. Explore Your New Martian Feelings and The Asimov Foundation's Guide to the New Relationships on Mars. They hadn't helped a bit.
And being the solar system's greatest space pilot actually worsened things. It brought him into contact with hundreds of beauties throughout the remnants of the solar system, but where girls swooned over Joe and to some extent the rest of the Typhoon I crew, Jack had never been able to take advantage of the situation, or any of the girls.
Because I always keep falling in love with them! They sense it and back away! One time it got back to him that one of the beauties had said: "Jack looks so good, but he's so damaged." And if they didn't care about damage it was because–he sighed so audibly that both Joe and Amav flinched–they turned out to be space whores, like this Amav thing–
Copyright 2014 by Michael D. Smith
The Jack Commer, Supreme Commander series is available in eBook and paperback format from Double Dragon Publishing, amazon.com, barnesandnoble.com, and other online retailers.