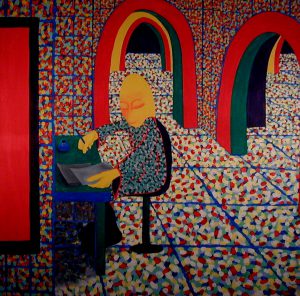 Recently an episode of relentless plowing through a novel I didn't really want to read sparked a happy realization.  I'm always open to abandoning a book I'm not enjoying–after all, there are millions of great books out there, so why waste your time on work that's not catching your interest or seems meaningless to you?  But in this case it was an indie title I'd agreed to review for marketing purposes, so I kept forcing myself on, to the point where I was just skimming the text, thoroughly disinterested.
Somehow I'd gotten about two-thirds of the way through the book, which wasn't self-published by the way, but came from a small press and was well-edited.  I just could not get any further, though all through the novel I'd been ransacking my stressed brain about positive statements I might dare make about this book.  It was an enormous relief to make the decision to stop.  Maybe it was just that I don't care for that particular sort of tale and others will enjoy it, but this book's story, characters and genre held no appeal despite my initial attempts to make excuses for them all.
I realized I couldn't give it a good review, in fact, the existential realization was that if I went ahead and tried, in the name of helping a fellow indie writer, I'd be invalidating the good reviews I've given to several other upcoming writers I've reviewed.  I'd hate to have a reader take my advice on one of those titles, then delve into this particular book thinking it had to be similarly high on my list.
I've been aware that I've generally given higher ratings to indie authors than some established mainstream authors; in fact, I've written a few outright negative and scathing reviews for some of these latter folks.  See reviews of The Sparrow, The Edge of Eternity, and Agent 6. All these authors should have known better!
But for all the indie and self-published authors I've given four and five stars to, I've always sensed honest striving for depth, a sense of originality, and a desire to explore the human psyche.  I once ran across a review service for indie titles that stated that their staff wouldn't review a book unless they felt they could give it 4 or 5 stars, and I think I see what they were driving at.  This seems like good advice to me.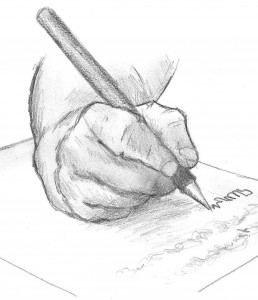 I always give two stars for books I don't finish reading.  After all, it's possible I've missed some sterling writing later on.  But it's definitely chancy boring your reader for two hundred pages until you finally muster a good conclusion.  I did that myself with my ancient, infamous and unpublishable The University of Mars.  And I've written my own negative review of that one!
Getting reviews as an unknown is difficult.  I don't want a quid pro quo with other writers but sometimes we do trade reviews.  Sometimes–and rarely–reviews come out of nowhere.  Sometimes we solicit them from review sites or people who appear to enjoy doing lots of reviewing, but I've noted such solicitation seems harder than finding a publisher for your book in the first place.  I've given away some book copies, and though in the back of my mind I may have hoped for a review, I haven't had a right to expect one–it's not right to give a gift with strings attached.  Also, some of your best readers may simply not want to or like to write reviews.  I myself don't want to write a lot of them.  I have a certain knack for it, and going left-brained for short periods is good for me, but too much of that and not only is that time gone, I'm slightly bent out of shape for real writing.
I do want to point out that I've recently had the same experience happen to me as described above: a reviewer agreed to review one of my novels, started it, but decided to drop out due to lack of interest.  Since it's really an amazing novel I'm not taking it personally!  And I do appreciate the reviewer's honesty.  Life is short–read what you want to and deeply need to.  Of course, it always baffles me that some people can prize a novel I've disliked so intensely that I skimmed the last seven-eighths of it (Death Comes for the Archbishop?  This is really a novel?), and vice-versa, but you have to assume there are all sorts of tastes.  Then again, how could you not agree with me that Kafka's The Trial is the greatest novel ever written?
There is what I call a "professional" style of reviewing, which seems to require expostulation of the plot, characters, and themes, tackling the book in depth, perhaps running 500 words or more and coming together over a couple weeks of musing and drafting.  I seem to gravitate towards this.  Maybe I picked it up from my Rice University English major background.  But I admire the very short and personal reviews on Goodreads that sometimes cut right to the heart of the matter in a "nonprofessional" but delightful way.  These reviews seem lightly tossed off upon turning the last page.  Maybe I should learn how to do some of these more informal ones!
copyright 2016 by Michael D. Smith